Are you feeling stuck in your career and don't know what to do next? You have so many skills that you are lost on what to focus on.
You're not alone. Many people feel this way, but they don't know how to change it. The good news is that there's a solution! In fact, there are several solutions, depending on your unique situation. I can help you find the one that works for you.
It doesn't matter if you're just starting out or have been working for years; we all go through times of confusion and self-doubt when we aren't sure where our life is going or what we should be doing with ourselves. But here's the thing – none of us want to stay stuck forever! We all want something better than that.
And guess what? There IS something better than being stuck in a rut! There are so many possibilities waiting for us outside of our comfort zone…we just need someone who can show us how to get there!
I'm ready to help YOU discover YOUR unique brilliance so YOU can finally start living YOUR best life possible!!
You have a unique brilliance that is an opportunity magnet.

Sign up for your VIP session today called "How To Discover Your Unique Brilliance."
Ready to discover your unique brilliance?
During this VIP session, you will gain clarity on what you want, you will identify your Brand Archetype which perfectly captures your spirit, personality, and passion; transforming YOU into an authentic brand that you can use immediately to launch your exciting new direction in life or business.
With just one tool - Branding with Archetypes® - it will take no time at all before you have clarity around who YOU truly are as a person AND what makes YOUR brand special. And then...you'll get clear about exactly how to share it with the world (and make money doing it). It's like magic! But only if we do the work first :) Let me show you how easy it is when we do it together!
Book your own Branding with Archetypes® VIP Day called "How to Discover Your Unique Brilliance."
There is a unique part of you that many people mistakenly believe they must hold back. 
Coaching together, you will:
Discover your Brand Archetype

, which unlocks the powerful, instantly recognizable presence within you that is 

an opportunity magnet

.

Confidently choose your personal brand.  This is helpful, as you present yourself using your unique brilliance.
Identify your unique brilliance

 and use it as a powerful catalyst for focusing your gifts and talents on your new job or side-hustle.
The four hour VIP session will provide a path to discover your future purpose so that you can determine what to focus on for identifying a new career so you are not wasting time on jobs you will hate.
ALL VIP Sessions include The Courageous Coaching® Method Difference
'I will hold you as powerful, no matter what, even when you can't do so for yourself.'
 The Courageous Coaching® Method incorporates: 
Spirit

Mindset/Identity

Beliefs

Decisions

Clear Outcomes

Action

Support Systems/Environment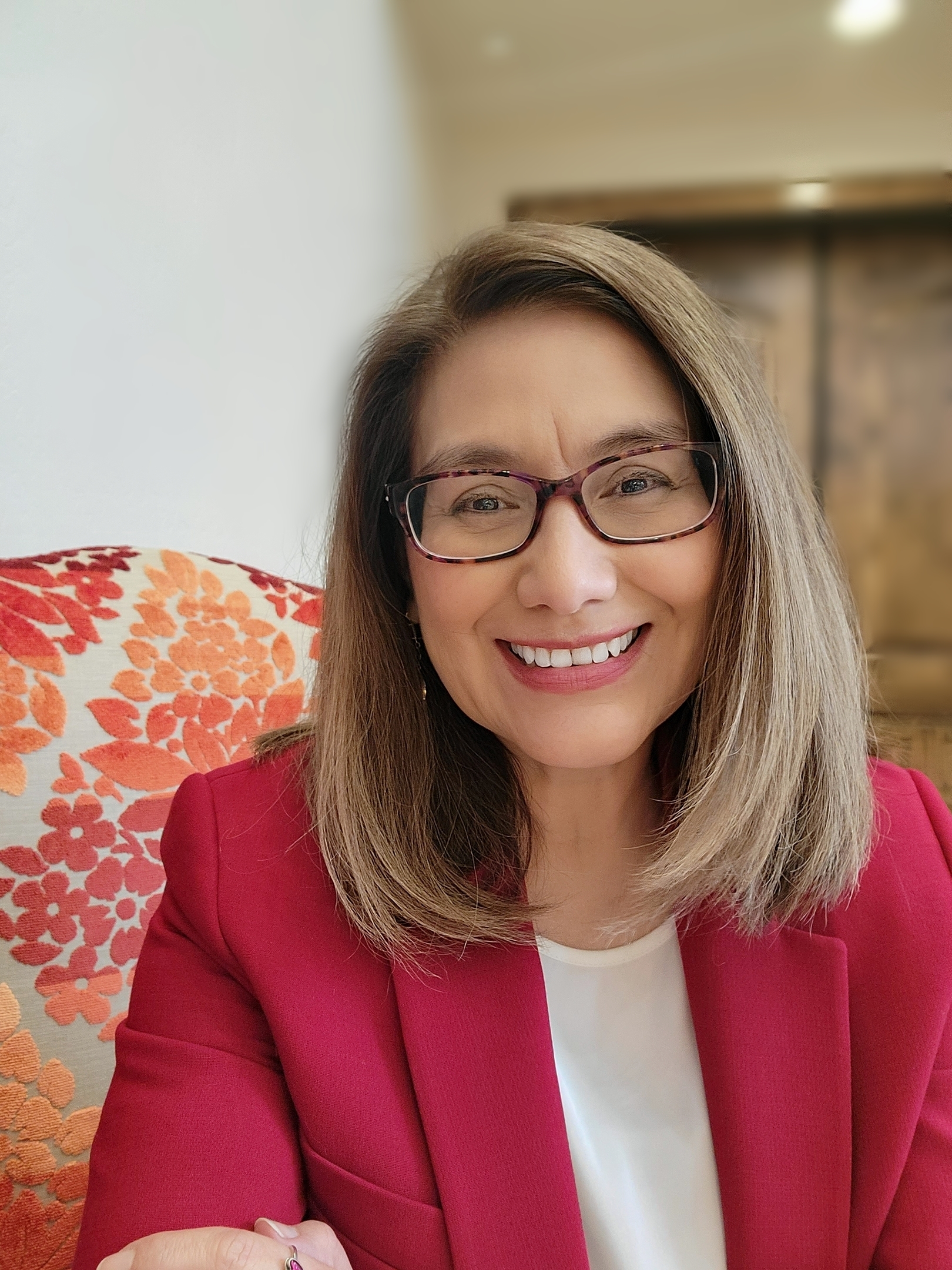 Ligia L. Gutierrez
(lee-he-ah)
For over thirty years, Ligia has held many leadership roles in her career and as a volunteer.
Ligia has extensive leadership, personal development, and program creation.
Ligia provides a safe and trusting space where clients feel valued, appreciated, and confident.  When not coaching, Ligia loves to play in the dirt, take photographs, read, volunteer, travel, and enjoy a delicious herbal tea while watching one of her favorite YouTube channels.
Ligia was born in Guatemala and raised by her grandmother until her parents moved her to the US. She is a mom of two (one in college and the other in high school), a wife, and a furball mom of a crazy and loveable papillon named Olympia (who has more Instagram followers than she does) and a newly adopted kitten named Gojira.
Frequently Asked Questions
How will this help me in determining my career?
This VIP focuses on helping you find clarity in who you are and what you want in life. It provides a unique approach in getting clarity and focus, which is important to have even before you start your job search or making decisions on a new career.
Can I have a payment plan?
Of course. You can choose to break the total into two payments. Reach out to [email protected] for a unique link.
What is a VIP?
A VIP session is an intensive private coaching experience that is four hours long. It is like having two month of coaching in one session.
However if you are limited on setting aside a 4-hour time block, we can split the sessions into two 2-hours sessions.
Can I get a refund?
You can request a full refund up to 48 hours prior to your scheduled VIP session. Request MUST be made in writing and emailed to [email protected] and cc'd to [email protected]. After the 48 hours, no refund requests will be accepted. You are responsible for payment of the entire fee amount, regardless of whether you attend any or all sessions, and regardless of whether you have selected a pay in full, subscription, or monthly payment plan.  
How do I schedule my appointment?
Upon purchasing coaching, you'll receive further instructions on how to book a time for your appointment.
Can I purchase coaching more than once?
Absolutely! If you find yourself in need of coaching more than once, simply purchase one of the coaching programs.