Are you worried that the current job market will impact you? 
Maybe you're feeling anxious and overwhelmed about job searching or you don't know where to start, and you're not sure what you want in a career change.
You might be feeling like your career is not going where you want it to go, but don't let that stop you. Join this bootcamp for an immersive experience that will prepare you for a future with more clarity and less stress, even if the layoff wave continues! The Jobseeker Preparation Bootcamp gives you strategies in order not to waste valuable time or end up with an unqualified employer!



Learn More By Watching The Video


Job hunting can be tough, especially if you are doing it by yourself.
In this 6-week bootcamp you will:
Learn how to identify your personal brand, so you stop feeling lost and confused during your job search.

Update your resume for today's market so you find a job you love and feel fulfilled.

Learn how to job search like a pro to save time and money.

Get interview tips you wouldn't be able to find on your own.

Get the support you need, so you get your career questions answered.

Have access to a community of people who are also trying to improve their careers.

Gain confidence in yourself and your abilities by understanding what you are good at.
WHAT'S INCLUDED IN THE
JOBSEEKERS PREPARATION BOOTCAMP
The Power Of Your Personal Brand Masterclass.
Mindset for Career Change Success.
How To Transform Your Key Assets for Getting a New Job.
Interview With Purpose & Confidence Masterclass.
Live Group Coaching Calls.
Recorded Modules.
Worksheets.
Recorded Group Coaching Sessions for a Limited Time.
Bonuses
Using LinkedIn for Career Change Masterclass $450
Crafting Your Cover Letter for Impact Masterclass Value $550
Foundation Resume Writing Guide. Value $350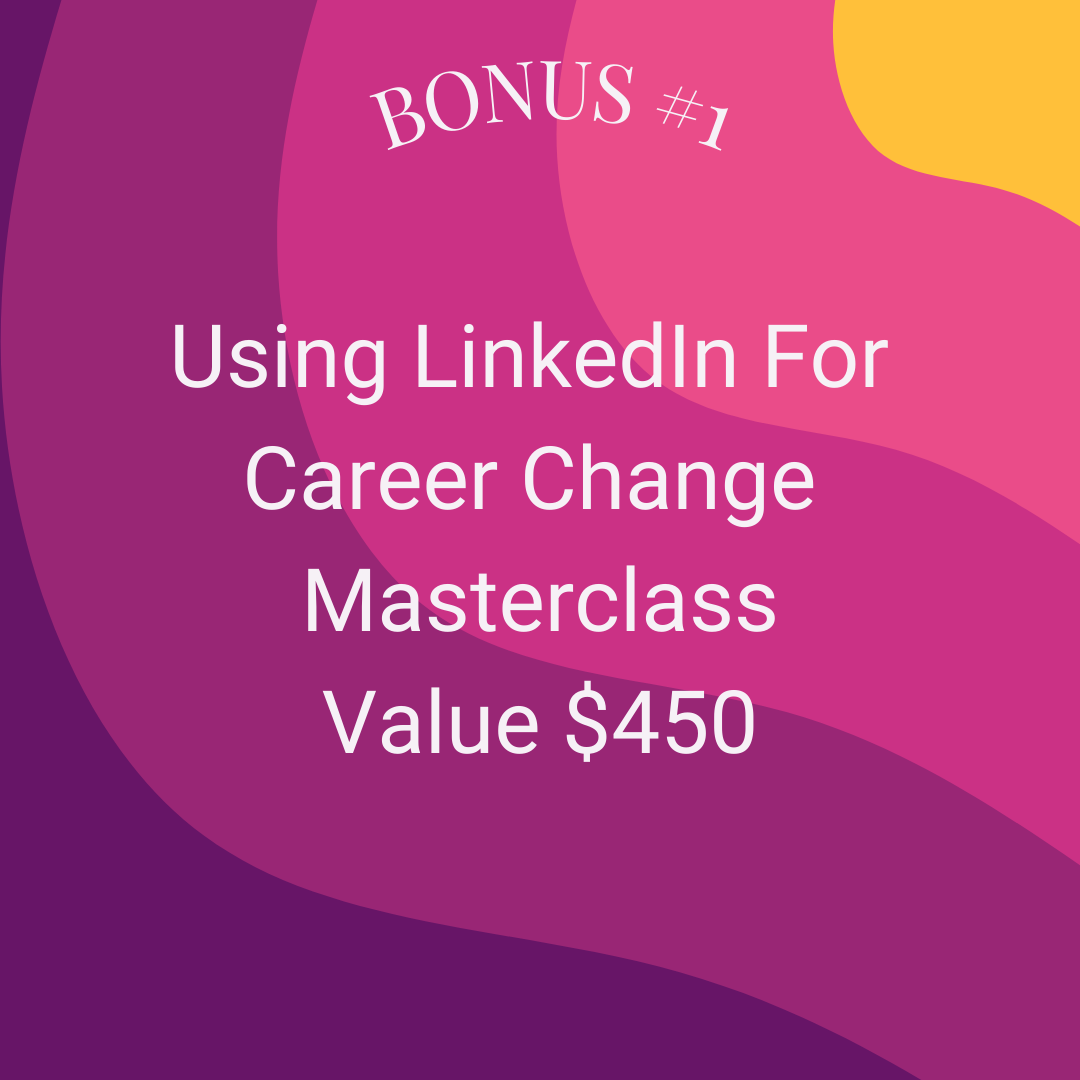 LinkedIn Bonus
Make the most of your LinkedIn Profile by make key adjustments to support you in your career path. Learn how to create a makeover of your profile or setup one that recruiters will follow. You will also get resources to best use this platform.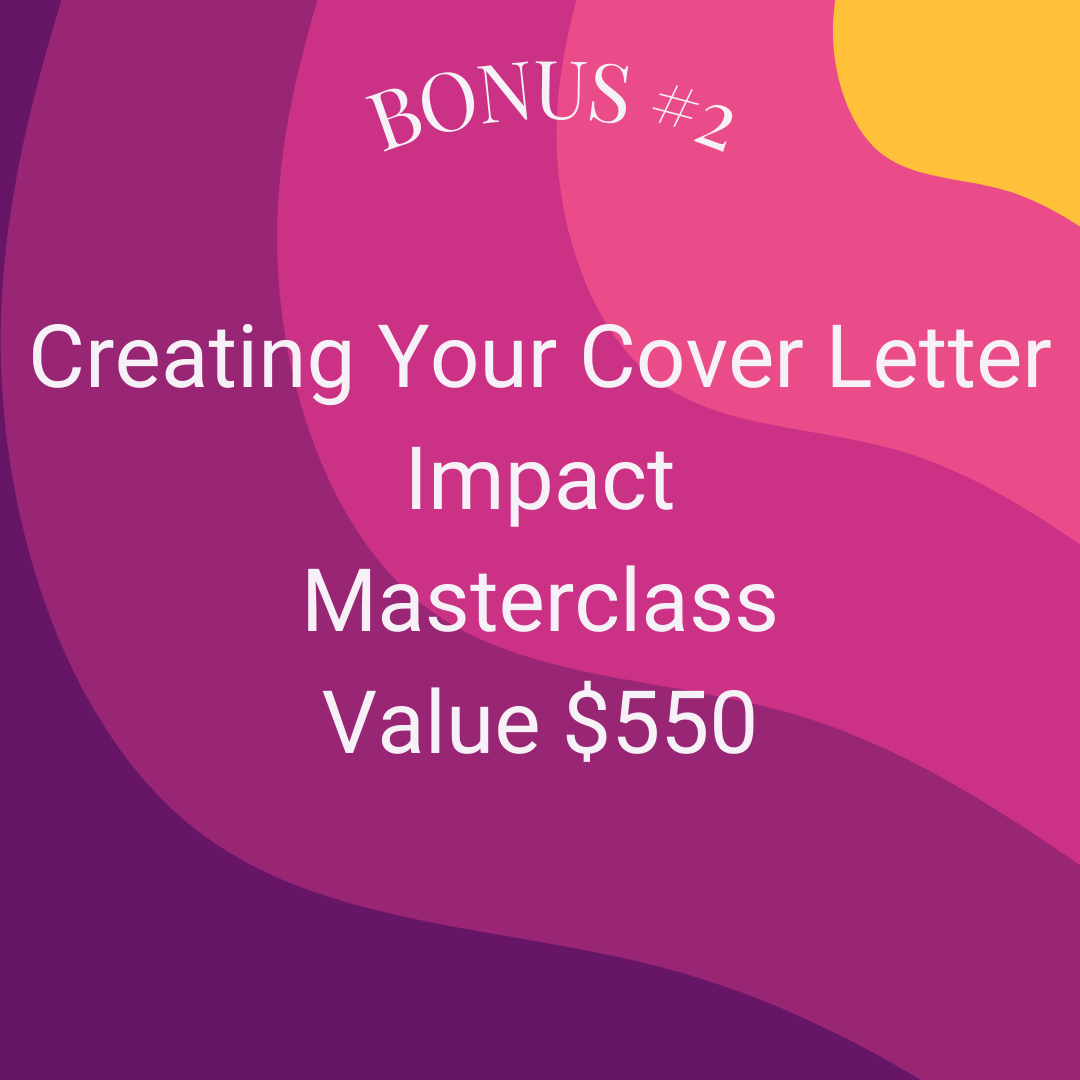 Learn how to create a cover letter that has impact. A tracking worksheet will be provided.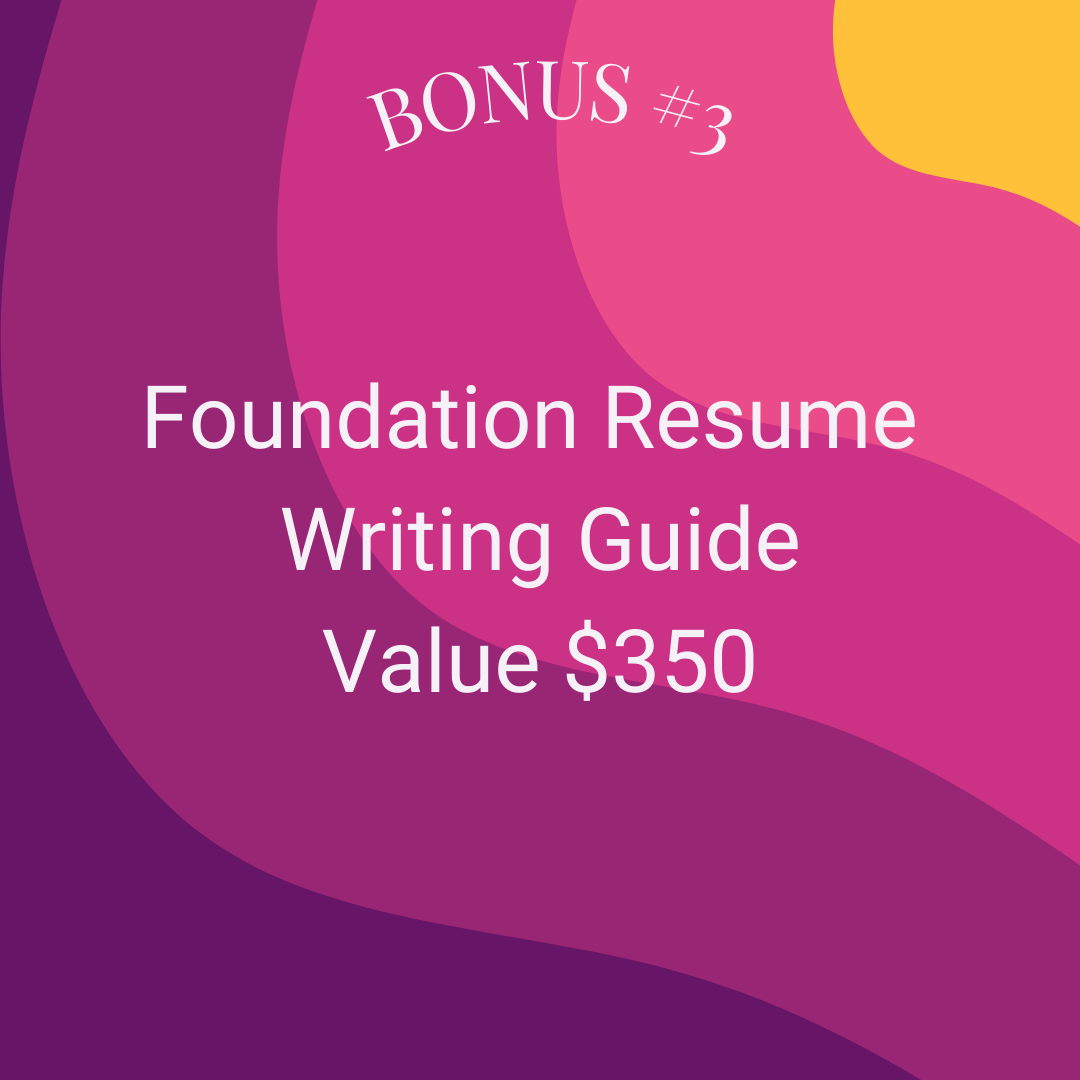 Get your step by step guide to develop your carefully crafted foundation resume that represents who you are as a person and an employee - not just another applicant in the pile.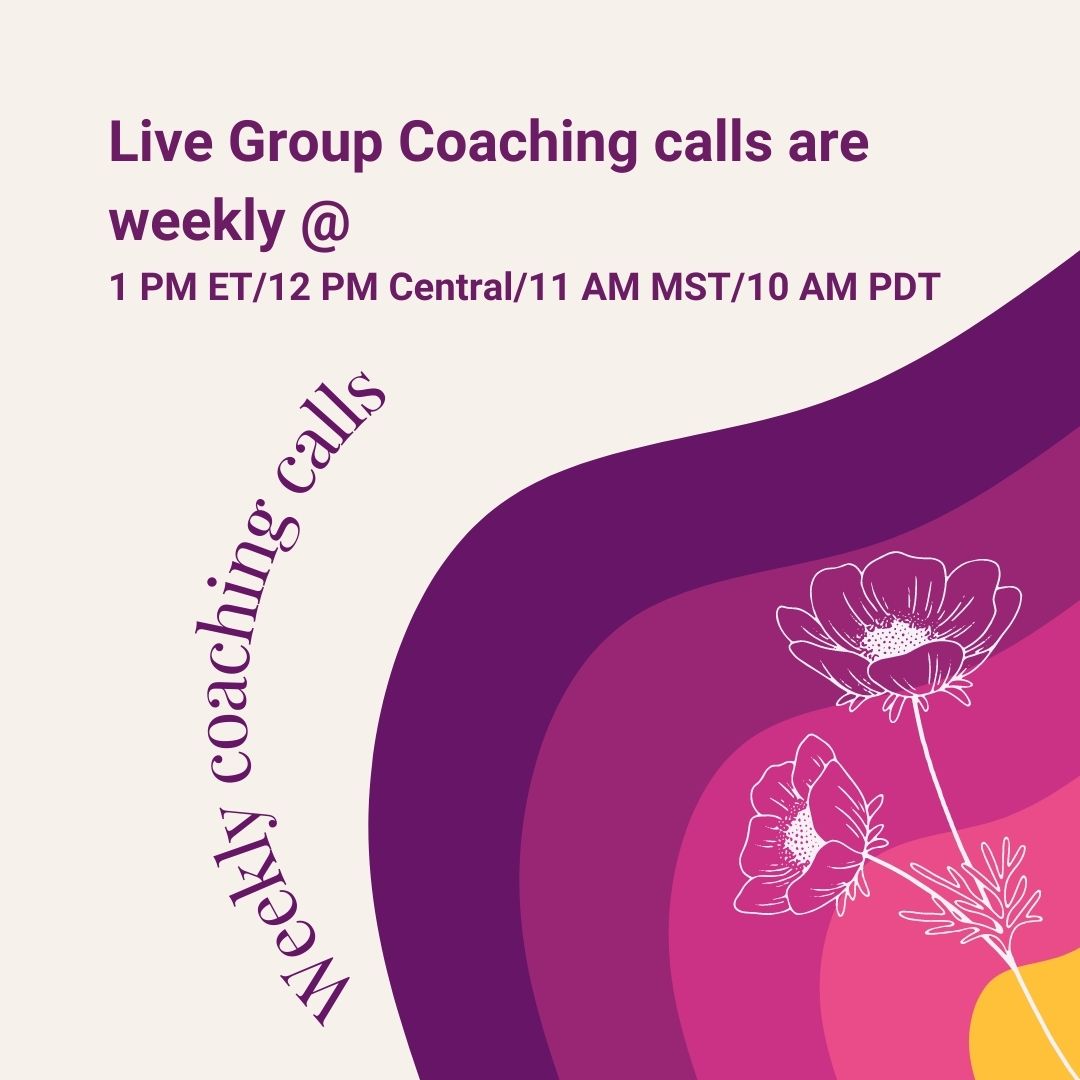 Live Group Coaching Calls
Meet Your Coach, Ligia L. Gutierrez
Before leaving a 20+year career, I lost myself and my confidence. After I left I got my master's in Management and Leadership in my 40s, coaching certifications, and now I help others get career clarity and be the best for themselves and those they lead. Here is how I was feeling before making a career change.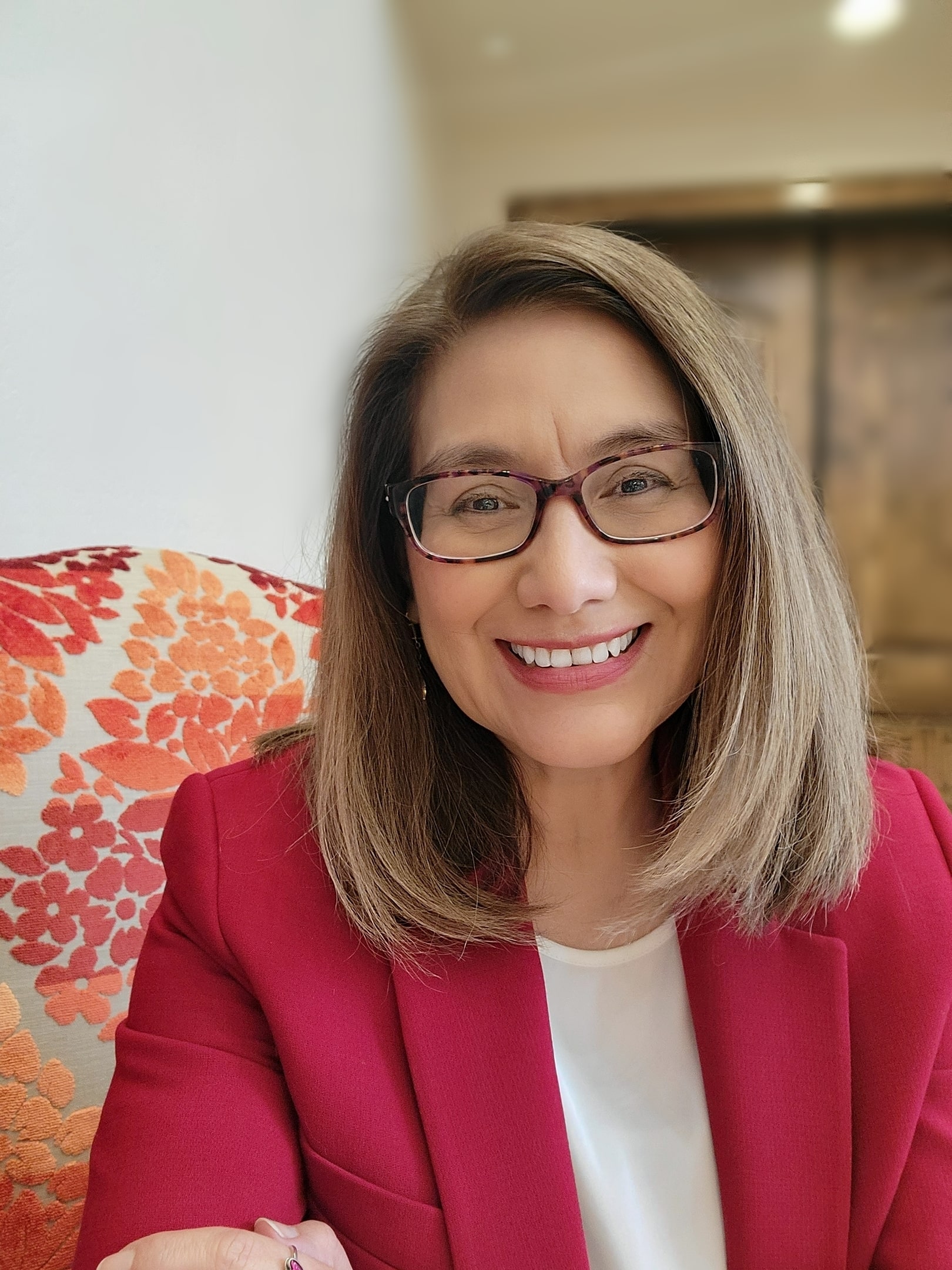 Testimonial from Adriana M.
Ligia is an incredible coach! I decided to change my life style and was ready to change my career path after 10 years owning my biz and 18 in the same industry. After our initial conversation, I have no doubts, Ligia would be able to assist and guide me through this process. She is personable, makes you think, ask great discovery questions and set you up for success moving into your next chapter! Love her!

The Courageous Coaching® Method Difference
The Courageous Coaching Method is used to give you clarity, action, and accountability.
'I will hold you as powerful, no matter what, even when you can't do so for yourself.'
The Courageous Coaching® Method incorporates: 
Spirit
Mindset/Identity
Beliefs
Decisions
Clear Outcomes
Action
Support Systems/Environment 
This High-level coaching program supports you to reach your goals.


In each live group coaching session, you will get training on one aspect of the career change process so that by the end of the Bootcamp,
You will know how to use and identify your personal brand to stand out.

You will have an updated resume that you feel confident sending out.

You will be more efficient in searching for your ideal job.

You will know how to feel levelheaded in an interview.

You will gain confidence in yourself and your abilities by understanding what you are good at.

You will receive recorded modules and worksheets that will compliment each group coaching session.
Are you ready to sign up?




Ready to make a change in your career?
The Jobseeker Preparation Bootcamp will give you the tools and training you need to successfully find your dream job. You'll learn to identify your personal brand, update your resume and cover letter, and feel confident in interviews.

The Jobseeker Preparation Bootcamp is perfect for anyone who wants to take their job search seriously. You'll gain the skills and confidence you need to succeed – so what are you waiting for? Sign up today!
Click below to sign up for Jobseeker Preparation Bootcamp!

Thanks for submitting your information! Please continue with the checkout process.
Frequently Asked Questions
Is there a payment plan?
Yes, there is. Please use this link if you need a payment plan.

Can I get a refund if I'm unhappy with my purchase?
There is a 30-Day Money Back Guarantee. Please send an email to [email protected].
Why is personal brand important?
If you're tired of applying for jobs and never getting an interview. You don't know how to stand out from the crowd, so you're always overlooked. Imagine having a personal brand that makes you memorable and desirable to employers. Your UVP is clear and consistent across all your social media platforms, your resume, cover letters, networking events, interviews—everything! Jobseeker Preparation Bootcamp will help you get started on your personal brand.
I don't want anyone to know that I am looking to change jobs.
It's not a problem! The calls will be done on Zoom, but you'll get instructions how to participate privately.
What if I can't make the live group coaching sessions?
You will have access to course modules. The group coaching sessions will be recorded and be made available to you during a replay period of time.
Why will the group coaching replays be only made for a period time?
The longer given, the longer time to procrastinate watching the group coaching session. Each session builds on the next session.

Who is this program not for?
Someone who is not motivated, is constantly negative, and someone who will not be self-accountable.
Will the fee go up after the early bird deadline?
Yes, It will.
Will I feel behind if I join at a different time?
No, the program is set up for you to start on a specific topic and the group coaching session will teach and provide answers to whatever step you are in. It helps to hear things each time you join the call, even if you are not there yet.

Can I purchase private coaching with you?
It would be my pleasure! Private coaching is an excellent option if you want personalized attention and more focused work. Contact me for a consult call!
How long are the group coaching calls?
Calls will typically be 75 minutes. The calls will incorporate teaching, Q&A, and demonstrations. Modules and homework will also be assigned.
I work full-time, will I be able to complete the assignments?
The assignments are doable and intended to be completed within a limited time. The process I will take you through is the same one that I have tested with my private clients, who all were working a full-time job.


Ready to commit to your career change?
By joining this Bootcamp, you will gain the skills and confidence needed to find a new job in today's competitive market, even if you don't know what you want to do. Plus, you'll be interview ready!

Sign up for our six-week workshop today and gain the tools to confidently change your career!